xmas

Download (.exe + sources)
This is the game I made for the
SantaHack 2011
over at allegro.cc. It's a simple platformer. Unfortunately rather unfinished. However I got parallax layers working the way I wanted :) The three wishes of which I had to implement at least one were:
A game where the rules (or roles) are reversed at opportune or less opportune times.
Oh no! Santa's helpers have turned into zombies and are threatening the very heart of Christmas, but there is also a twist!
The Grim Reaper has changed profession and is now setting up shop to directly compete with Santa. Time to deploy serious gifting strategies and get really serious!
I wanted to implement all three, but in the end didn't get to do the first one. My idea was that there would be multiple levels and after playing each level the Grim Reaper would play it as well but you would now watch him play the level and place monsters in a tower defense like way. Anyway, I didn't even have time implement a single level. So the game now implements only wish two and three. Wish three is the main story, Santa is competing with the Grim Reaper and you as the reindeer helper have to deploy serious gifting strategies to win. At the same the all others of Santa's helpers have turned into zombies and are threatening the whole operation. The intended version of the game also would have had much more colorful and varied graphics :) Here's an early development screenshot testing the parallax layers: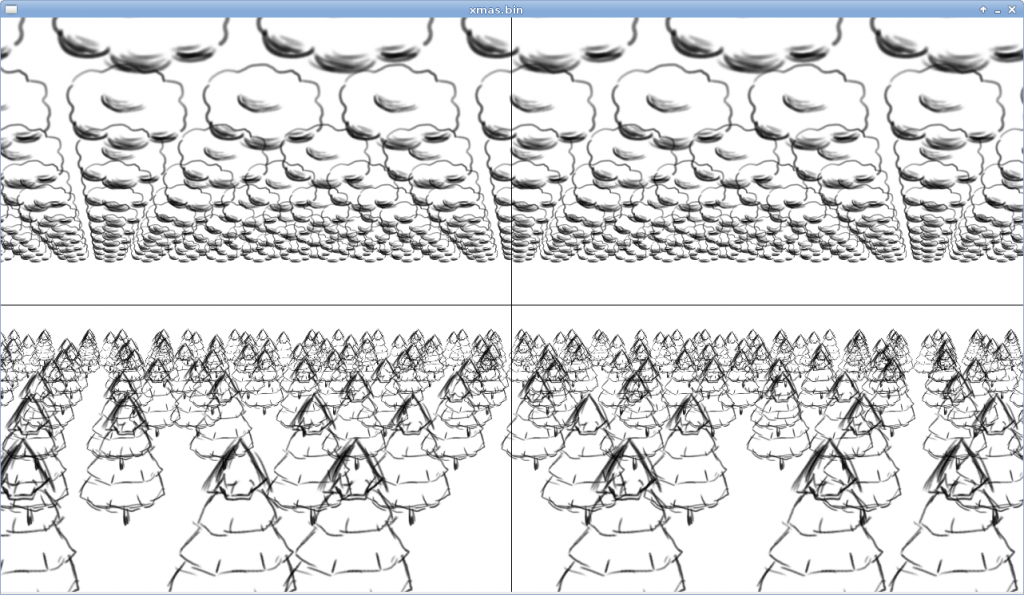 And here's a complete playthrough video: